Labor Day which falls on May 1, 2018 ago leaving a variety of expectations mainly from the workers. They hope some of the demands are poured in a moment so that the Government could be heard warning to workers ' well-being.
Commemoration of May Day 2018 estimated was attended by more than a million workers from various regions in Indonesia jointly called for the same demands to the Government, well 4 tuntuan labour in the year 2018 is as follows.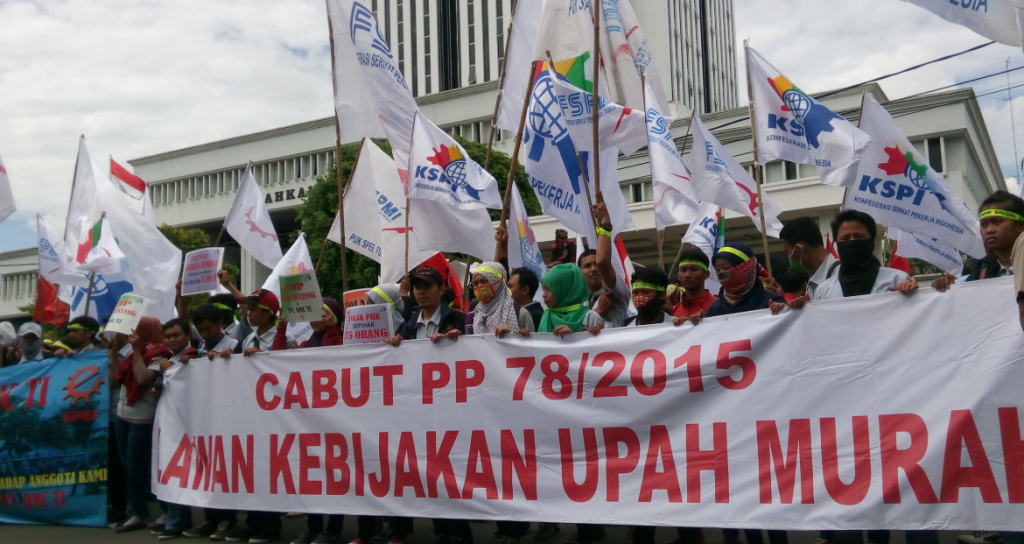 The first request and urge the Government revoke a number of rules that are not judged in favour of labour. Among other things, the Government Regulation (PP) number 78 years 2015 about Waging a 20-year 2018 and Regulation of foreign labor.
Both unions throughout Indonesia (SBSI) also urged President Joko Widodo to remove Labor Minister Hanif Dhakiri from Office. Hanif was judged incapable of labour interests and overarching goals assessed were not concentrated in some labor problems related policies issued by the Ministry of labor.
Third menjaidi tuntuan always the same from year to year is the Elimination of labor Asia. It is rated highly incriminating, certainty and prosperity are sometimes overlooked by the company because it uses a system of Asia.
This may Day Labour Demands in year 4 2018
Moreover do not forget in these claims was the problem of the Elimination of the wage bargain and urged the Government to be able to depress the price of basic necessities due to the rated current wages the workers feel difficulty in meeting the basic necessities of daily .
Then the last one and recently appeared in this year's workers ' decision to vote in the presidential election to 2019 candidates who really are able to uplift the dignity and fight for workers.
The Government as a policy holder through the Ministry of Labor (Kemenaker) will examine the demands of labor presented on international labour day (May Day) 2018. Including the main demands of the workers regarding repeal Regulation Number 20 year 2018 about foreign labor (TKA).
Minister of Employment (Menaker) M Hanif Dhakiri will explain as soon as possible examine the demands that could be immediately acted upon, and which are not. Most of the demands will be consulted again with the unions and penguasaha in order not to occur is wrong communication between pemrintah and labour.